Helping Hands invites you to its annual Winter Wonderland Christmas Market!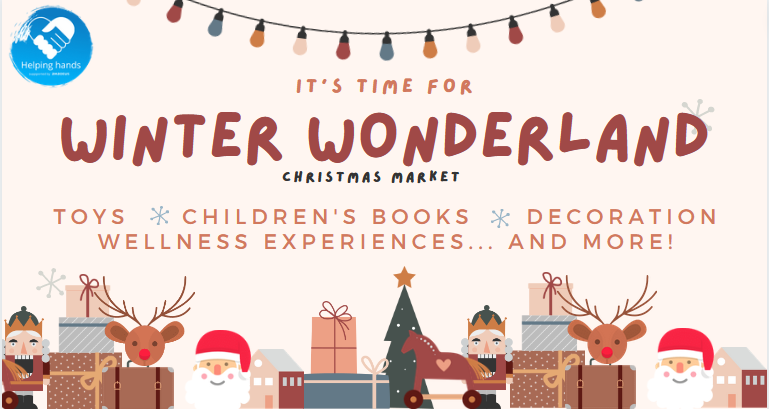 Come and join us celebrate the festivities!
14 & 16 December
Finish your Christmas shopping and buy Toys, children's books, decoration items, accessories, wellness experiences, and more…
14DEC in BEL AIR from 11h30 – 14h30 (flags/ping pong area)
16DEC in SOPHIA from 11h30 – 14h30 (olive tree at the canteen entrance)
See y'all there!
This much time 'til the Christmas market!!