Your chance of winning starts here!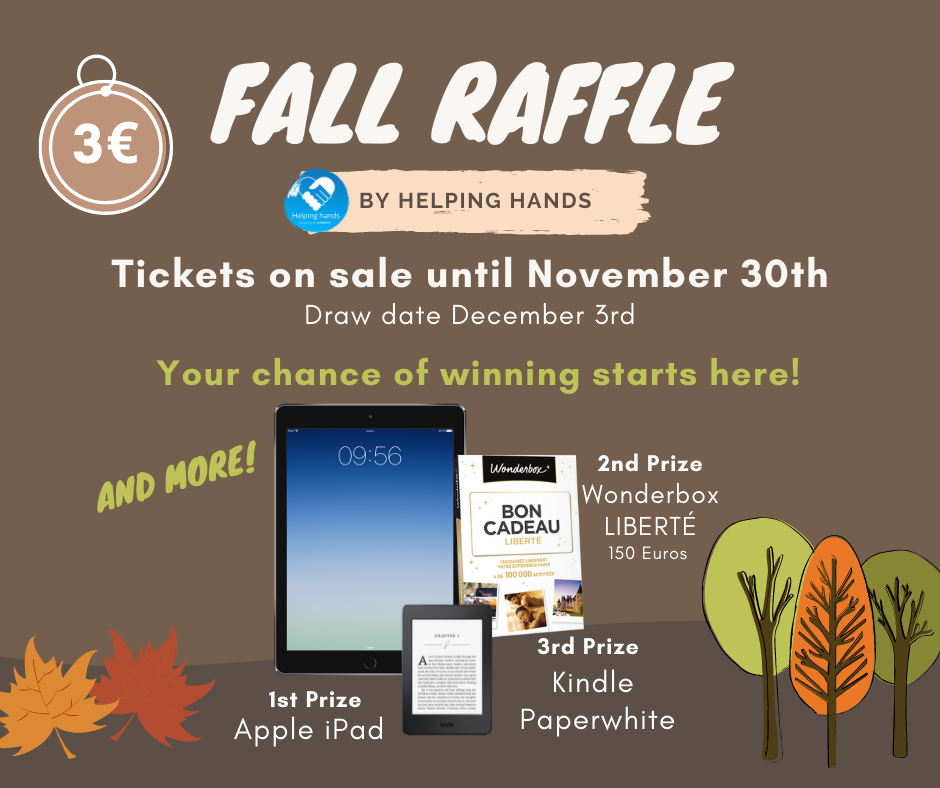 The Helping Hands' 

Fall Raffle

is back with real prizes! 
Ticket sale: now until November 30th
Draw: December 3rd 17h30 Live on our Facebook page
The concept is easy:
Buy one or more tickets online on our website

Win real prizes!
Read more info below or…
All transactions secured by PayPal.
You can pay online even without a Paypal account.
You might ask… "What can I win?"
And we say: "HUGE prizes, that's what you can win!"
Let's admit it, this 2021 has been a bit crazy for all of us so far… so to end it in style we wanted to do something crazy ourselves too: that's why this year we have HUGE prizes for you!!!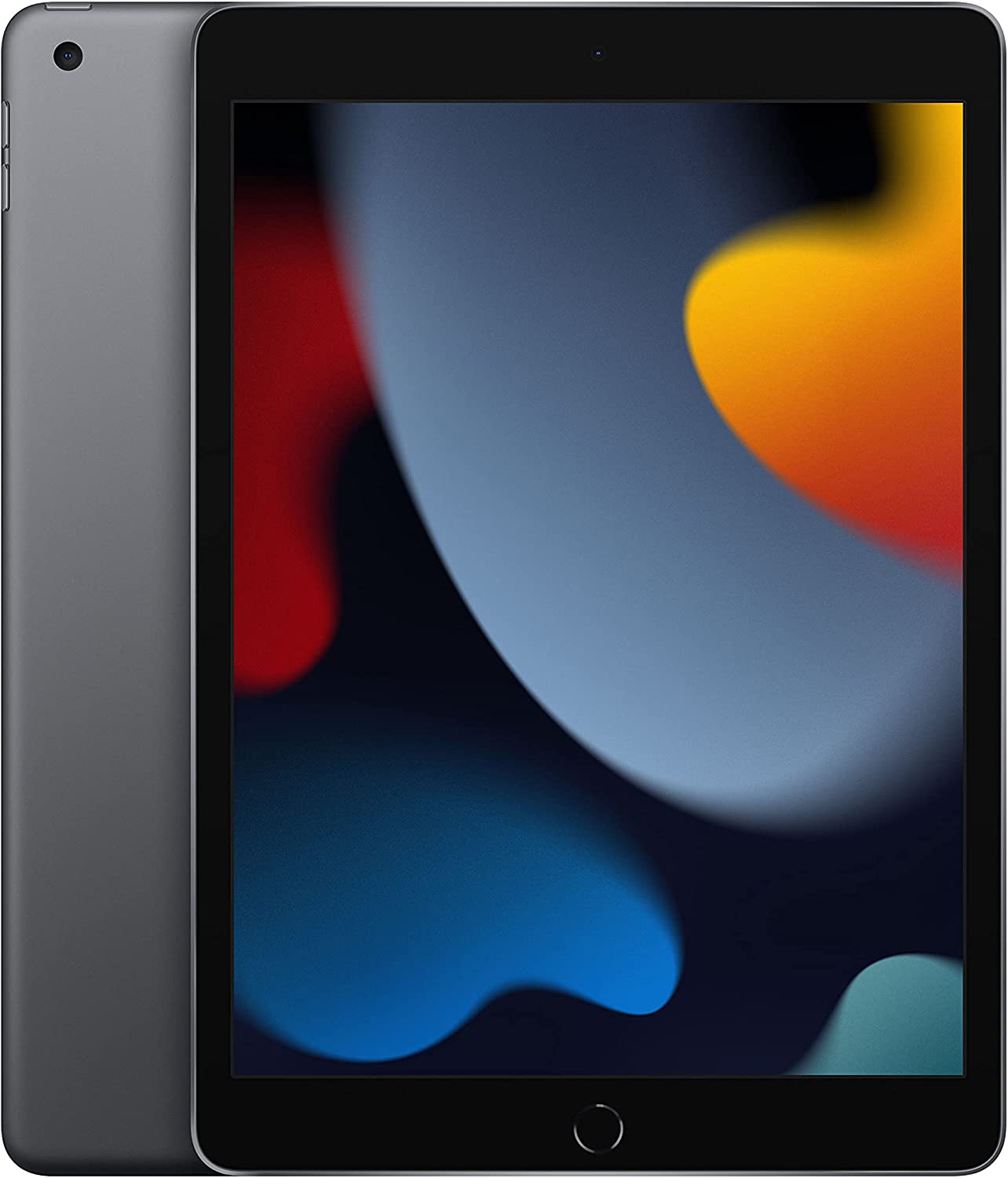 1st prize: Apple iPad
No, we're not kidding. This is the real iPad and it can be all yours!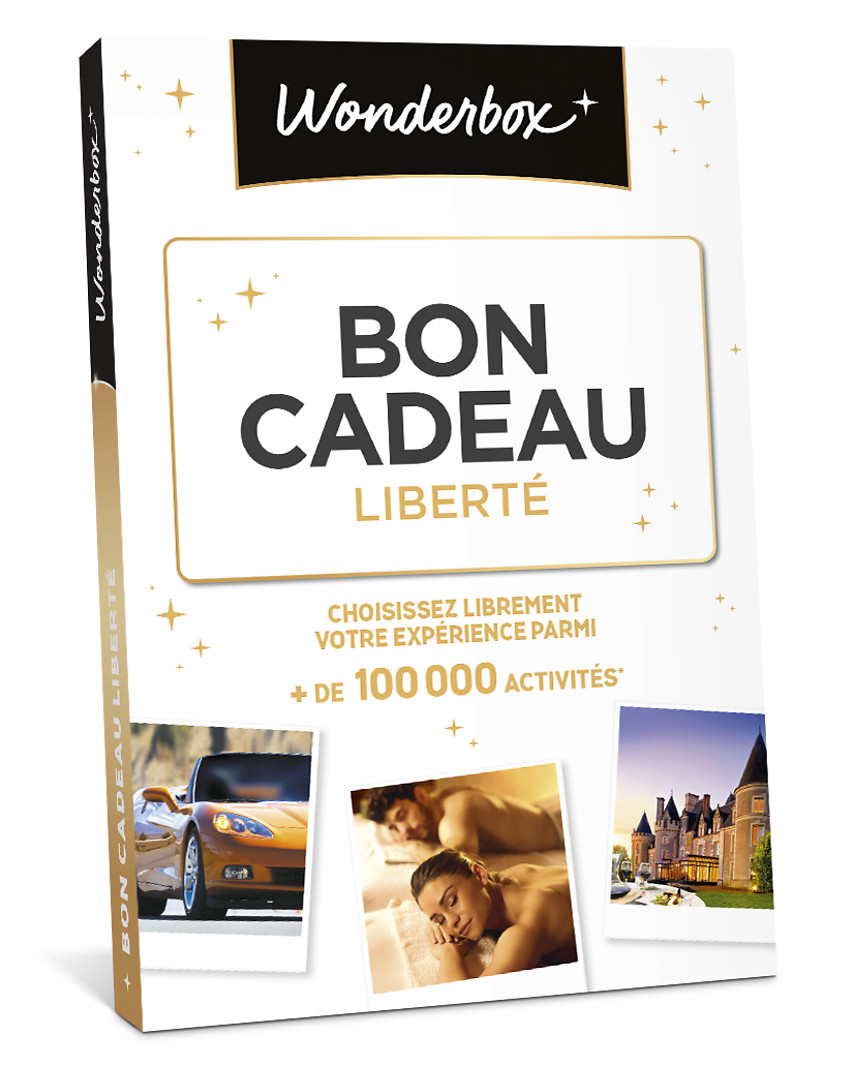 2nd prize: Wonderbox Bon cadeau 150 Euros
A beautiful getaway, a gourmet break, a moment of well-being, thrills … Offer choice, but also magic, joy and beautiful memories through this personal or common gift.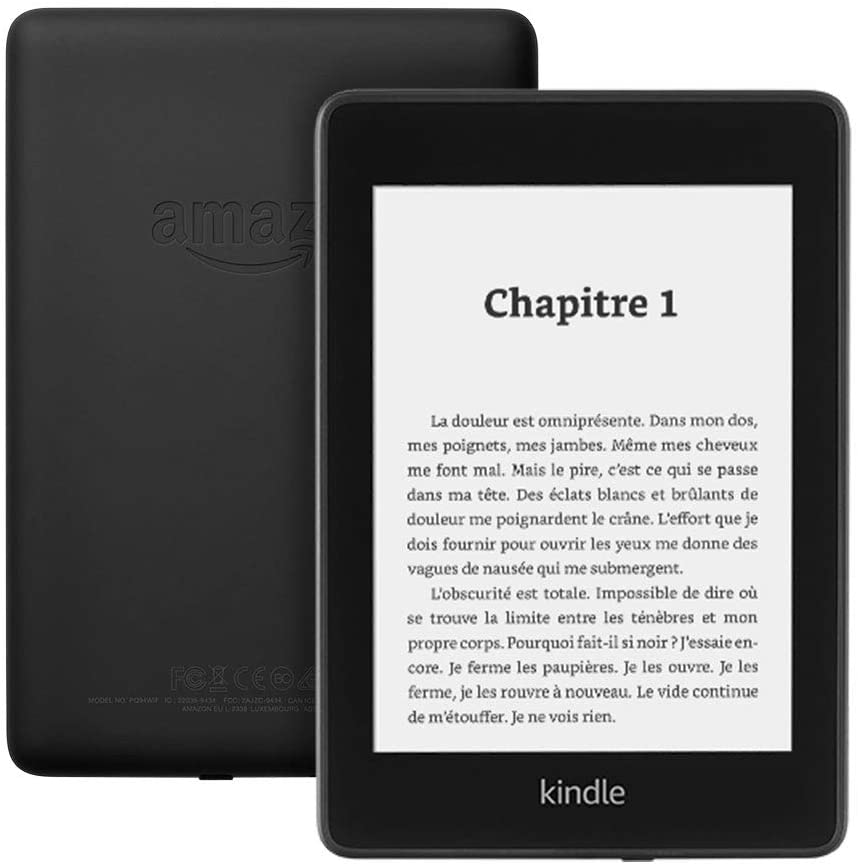 3rd prize: Kindle Paperwhite
This is the finest and lightest Kindle ever. It has a 6-inch screen and water-resistant!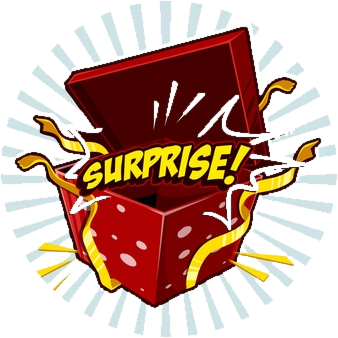 And more surprises
Play and win one or more surprise gifts
All transactions secured by PayPal.
You can pay online even without a Paypal account.
Helping Hands is the non-profit organization run by Amadeus employees in Nice.
All profits from our initiatives are used to fund the solidarity projects proposed by our members every year.
Our raffle is open to everyone (over 18 years old)! Purchase your tickets now!
Everything you need to know about our Virtual Raffle is here! 
↓
What is this Fall Raffle about?
A raffle is a game in which people buy tickets for the chance of winning a prize and winners are drawn at random at a selected time.
Our Virtual Raffle uses the same concept but this year it is totally online, because… you know… the pandemic…
You can buy your tickets online only and the draw will be broadcast live on Facebook… but prizes are very real! And just like last year, they are HUGE!
Where can I buy the tickets?
You can buy tickets exclusively on our website here.
The tickets are on sale for only 3€. All transactions are secured by PayPal and you can pay even if you do not have a Paypal account, simply by using your credit card.
Who can participate?
Whether you work in Amadeus or not, whether you live in the Nice area or not, you can participate!
Our Virtual Raffle is open to anyone 18 years or older in any country where Amazon is present (we'll send you your prize from the local website).
How will the winners be selected and announced?
re are some more precise rules about the game:
There is no limit of ticket purchases per person. Nevertheless, one person can only win 1 prize.
Helping Hands reserves the right to increase the number of prizes or cancel the initiative depending on the number of tickets sold.
At the end of the ticket sale period (18th July), we will export the ticket purchase data from our e-commerce platform.
The exported file will have one line for each ticket sold. Lines will be sorted by purchase time in ascending order (from the oldest to the newest) and each line will get a number in ascending order starting from 1.
The draw will be broadcast live on Helping Hands' Facebook page on 20th July 2021 starting from 5.30pm
To draw the winners, on 19th July 2021 we will use www.random.org to generate a list of 20 random numbers from 1 to X, where X is the total number of tickets sold.
The first generated number to appear on the screen (at the top of the list) will be the 1st prize and so on until the 10th. Only the first 10 generated random numbers are going to be matched with the line numbers in the exported file with ticket purchases in order to find out the names of the winners. The remaining 10 numbers are used to name additional winners in case the same person has purchased the winning tickets to multiple prizes.
If the same person has bought the winning tickets to 2 or more prizes, only the highest prize will be awarded and the other winning tickets will be discarded. 
Example: John Smith has bought two tickets that are drawn to win 2nd, 6th prize. He will only win the 2nd prize and the 6th prize will be awarded to the next winner in line.
Are there tax deductions for the purchase of tickets?
We usually have a 66% tax deduction for everything you donate during our initiatives. Unfortunately, the purchase of a raffle ticket cannot be considered as a donation legally, since you might be receiving something in return (i.e. our insanely amazing prizes!!!). 
Therefore, buying many tickets will give you more chances of winning and supporting our good causes, but unfortunately no tax deductions. 
How can I increase my chances of winning?
Well… just buy more tickets! 😀