– Scroll down for more info –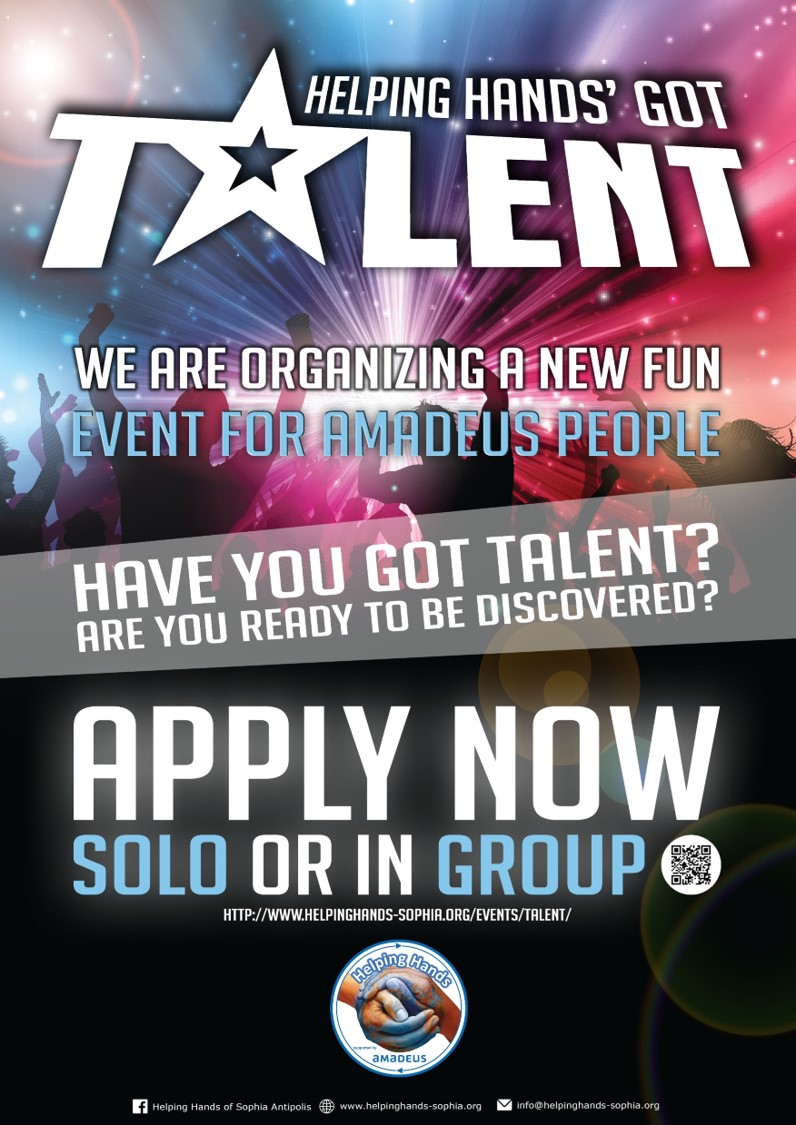 We are looking for TALENT!
Helping Hands is organizing a fun show on 14 NOVEMBER to showcase the amazing talent of Amadeus people.
Can you sing? Dance? Or maybe you can juggle?
Anything is welcome on our stage! Will you be able to impress our judges?
Apply now if you want to show your talent (even if you don't know exactly what you will do or with who)…
we'll get in touch with you!
– And of course it's all for a good cause: all the profits of the show will be used to fund our solidarity projects –