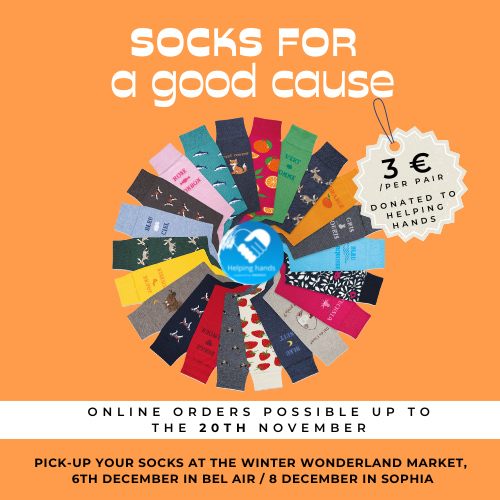 Support the Helping hands projects buying amazing socks!
The socks are Oeko-Tex certified, a label aimed at guaranteeing the human-ecological qualities of textiles.
When: Online orders possible until the 20th of November via this website.
Pick up your socks on during the Winter Wonderland market on the 6th of December in Bel Air or the 8th of December in Sophia.
For each pair of socks you buy, Helping Hands receives a 3€ donation from the vendor.
Do not forget to mention your pick-up site preference (Bel Air or Sophia) 
in the additional information of your order (checkout time).
Happy shopping!!
Adults & Children's Fancy Socks