2022 Achievements of 4 Mains pour un Toit
The objective of our association is to provide a roof to homeless people for them to get their self esteem back and rebuild themselves.  Our idea consists in proposing tiny houses, little houses that can be moved. They are the perfect transition from sleeping on the street to get a small place to maintain. We thought it would be easy to find agreements with the mayors of the municipalities in the area to provide us the land for our social project. Unfortunately, we have had many difficulties to get mayors to buy in our project as the areas with homeless people are Cannes, Nice and Antibes and they are lacking space to help us. Thus, for 2022, we redirected actions to help homeless people in their daily lives.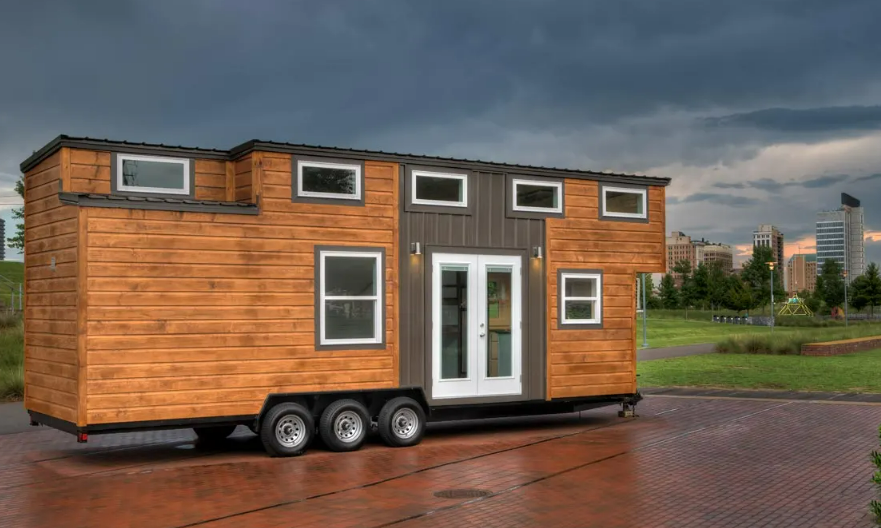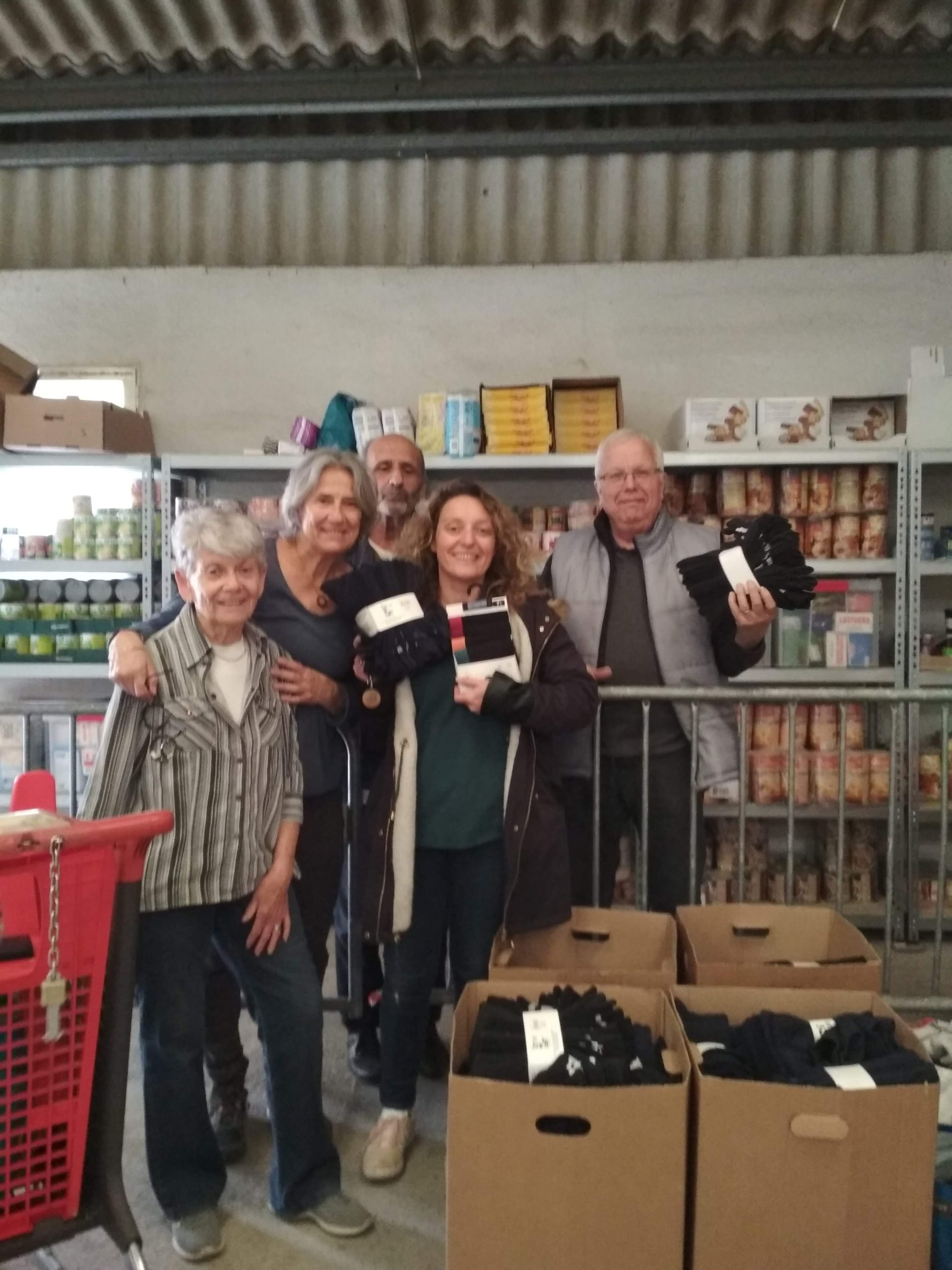 We have collaborated with the Red Cross and we have used the Helping Hands donation to buy socks and underwear for the homeless people.  These kind of clothes are not often donated but they really need it. Socks and underwear are essential clothes that our homeless people miss a lot, especially when it rains in winter and everything is wet afterwards. During the past year, we have also donated some remaining Helping Hands boxes of clothes which were supposed to be sent to Ukraine.
Thanks to the Helping Hands donation, which was of a true help for our homeless people, we were able to provide them back a bit of dignity. 
In 2023, we intend to invest in another donation to the Red Cross regarding their current needs (joggings and gloves).
We are also supporting a project to help "Ralph" one of the homeless the Red Cross was used to see. Ralph got a job and will get installed in an apartment! This was the best news of the year! We are currently trying to reach him to convince him to accept our help and money, but this takes time.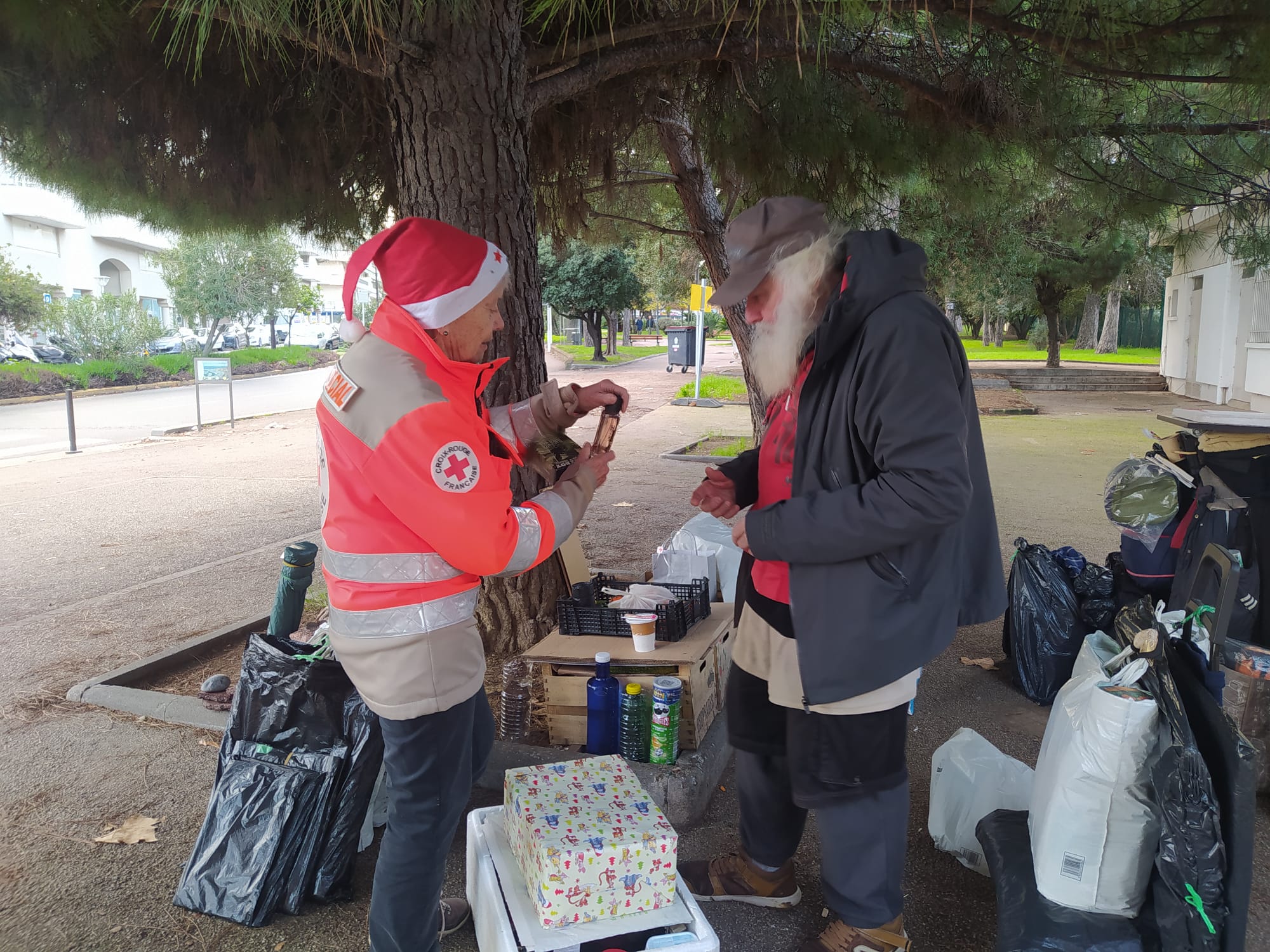 Our stories with the association
I am convinced solidarity and generosity is what makes me happy, so I used my energy and time to help the ones who need it more, the homeless people who are generally very alone. I had started my engagement to help homeless people with the Red Cross. During the COVID-19 period where I had a lot of time to think, I realized it was crucial for me to do a constructive and positive projects during these troubled times. I have looked for inspiration on social medias. I have discovered this idea of helping homeless people transitioning out of the street thanks to Tiny houses. This idea was successful in Rouen, and in many other places. So we met with Franck and he became our sponsor, then the story started ! I wanted to use my project management skills for a good cause and I have a friend who is a notary, so we started this project combining our skills !