Helping Hands KARAOKE NIGHT!!
Come and sing your heart out! I know I will 🙂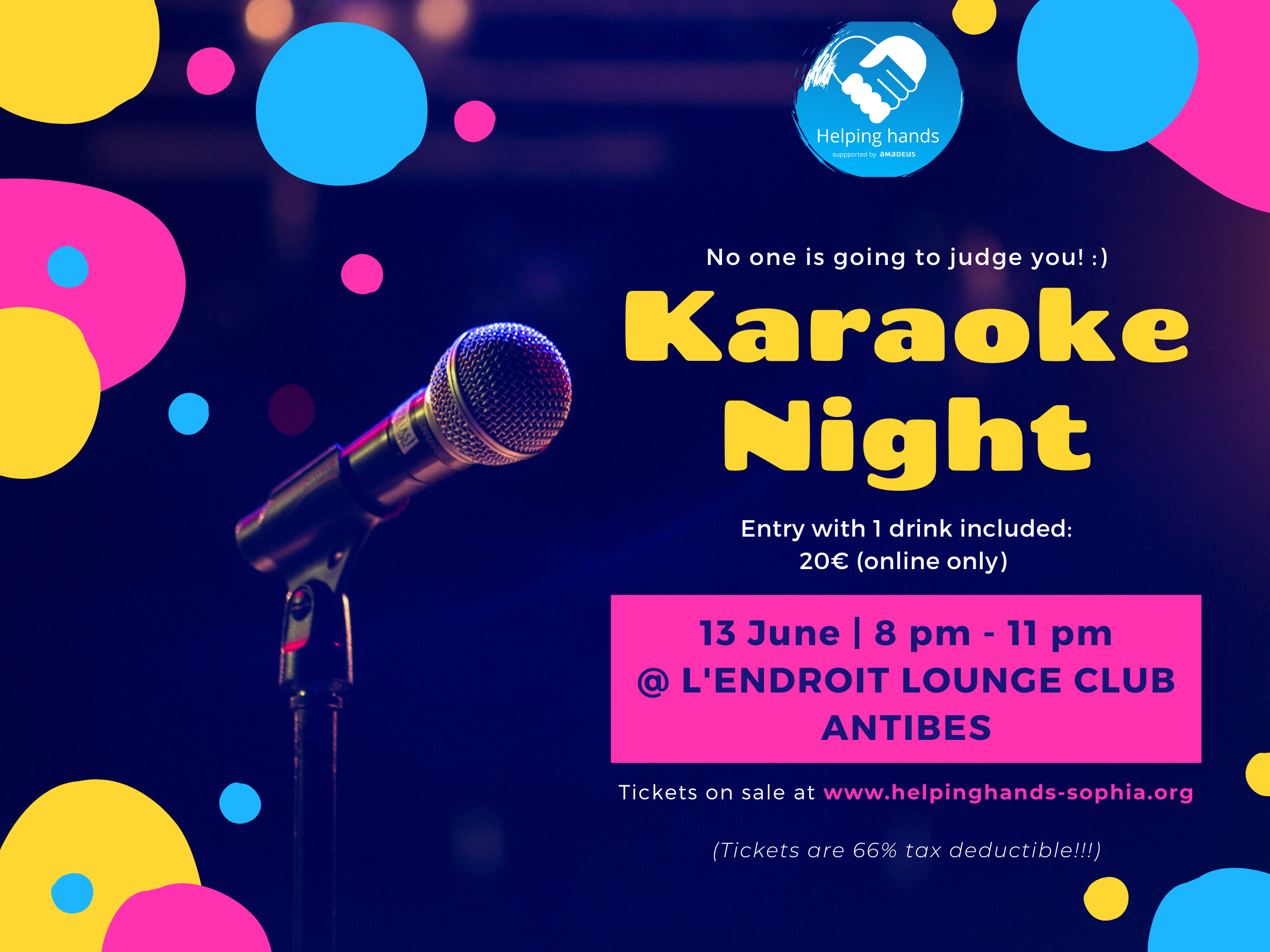 Karaoke Night
@L'Endroit Lounge Club
Antibes 
Showcase your talent

Enjoy a fun moment with friends and colleagues
Pay less taxes (wait what? Read below!)
The profits are used to fund all the projects supported by Helping Hands, 
the solidarity association run by Amadeus employees.
The event is open to everyone! Purchase your tickets now!
Ticket
1 drink included (beer, wine or soft drink)
Access to the L'Endroit Lounge Club in Antibes

1 drink included (soft, beer, or wine)

The ticket prices is 66% tax deductible!
Why buy now? We have a limited number of spaces so don't wait too long. Tickets may be gone!
*It's all tax deductible!
We are a non-profit association, so the money you give us counts as a donation.
Donations are 66% tax deductible based on the French law…

(We will provide you a legally-valid receipt at tax declaration time)
Frequently asked questions
What time does the Karaoke Night start?
We will be there starting from 8 pm. You can arrive at any time before that.
Can I buy the tickets at the venue on the day of the event?
Yes, you can – if we still have availability.
Will I be able to get food?
Can I sing any song I want?
Uhm, yes we got thousands of songs for you to choose… but no depressing songs please, let's keep it lively, shall we? 😛
Helping Hands of Sophia Antipolis – 485 Route du Pin Montard – 06950 Valbonne