Helping Hands KARAOKE NIGHT!!
We are sold out!!
You will have to wait for the next one 🙂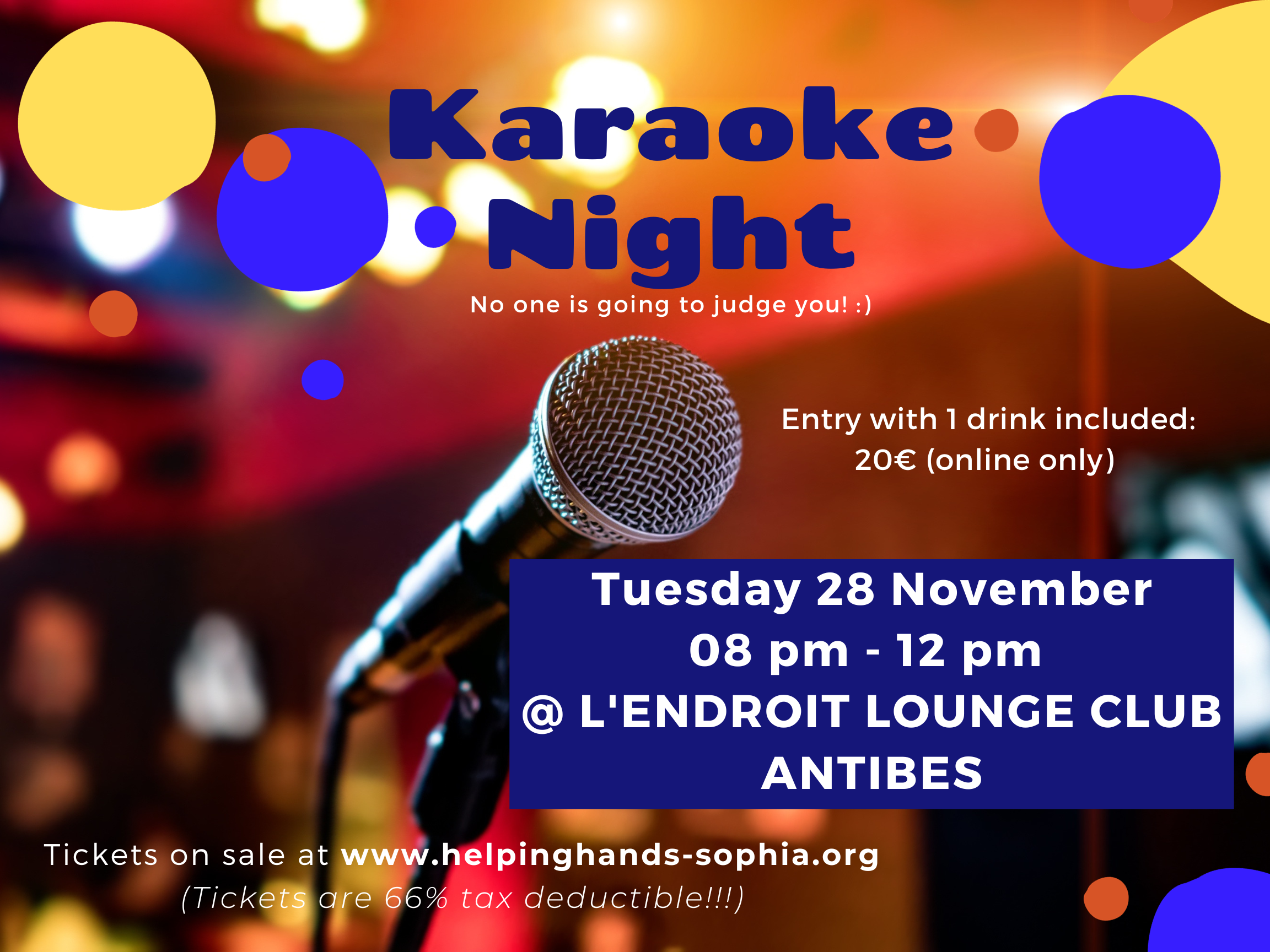 Karaoke Night
@L'Endroit Lounge Club
Antibes 
Tuesday 28 November- 08 pm – 12 pm 
Showcase your talent

Enjoy a fun moment with friends and colleagues
Pay less taxes (wait what? Read below!)
The profits are used to fund all the projects supported by Helping Hands, 
the solidarity association run by Amadeus employees.
We are sold out!! See you there in...
*It's all tax deductible!
We are a non-profit association, so the money you give us counts as a donation.
Donations are 66% tax deductible based on the French law…

(We will provide you a legally-valid receipt at tax declaration time)
Frequently asked questions
What time does the Karaoke Night start?
We will be there starting from 8 pm. You can arrive at any time before that.
Can I buy the tickets at the venue on the day of the event?
No, you can't 🙁 We are sold out and have a maximum capacity.
Helping Hands of Sophia Antipolis – 485 Route du Pin Montard – 06950 Valbonne