This much time 'til the Winter Wonderland market!!
📅Tuesday 05 December from 12h00 – 14h00 Bel Air
📍 LOCATION: at the flags/ping pong area
📅Thursday 07 December from 12h00 – 14h00 Sophia
📍 LOCATION: by the olive tree at the canteen entrance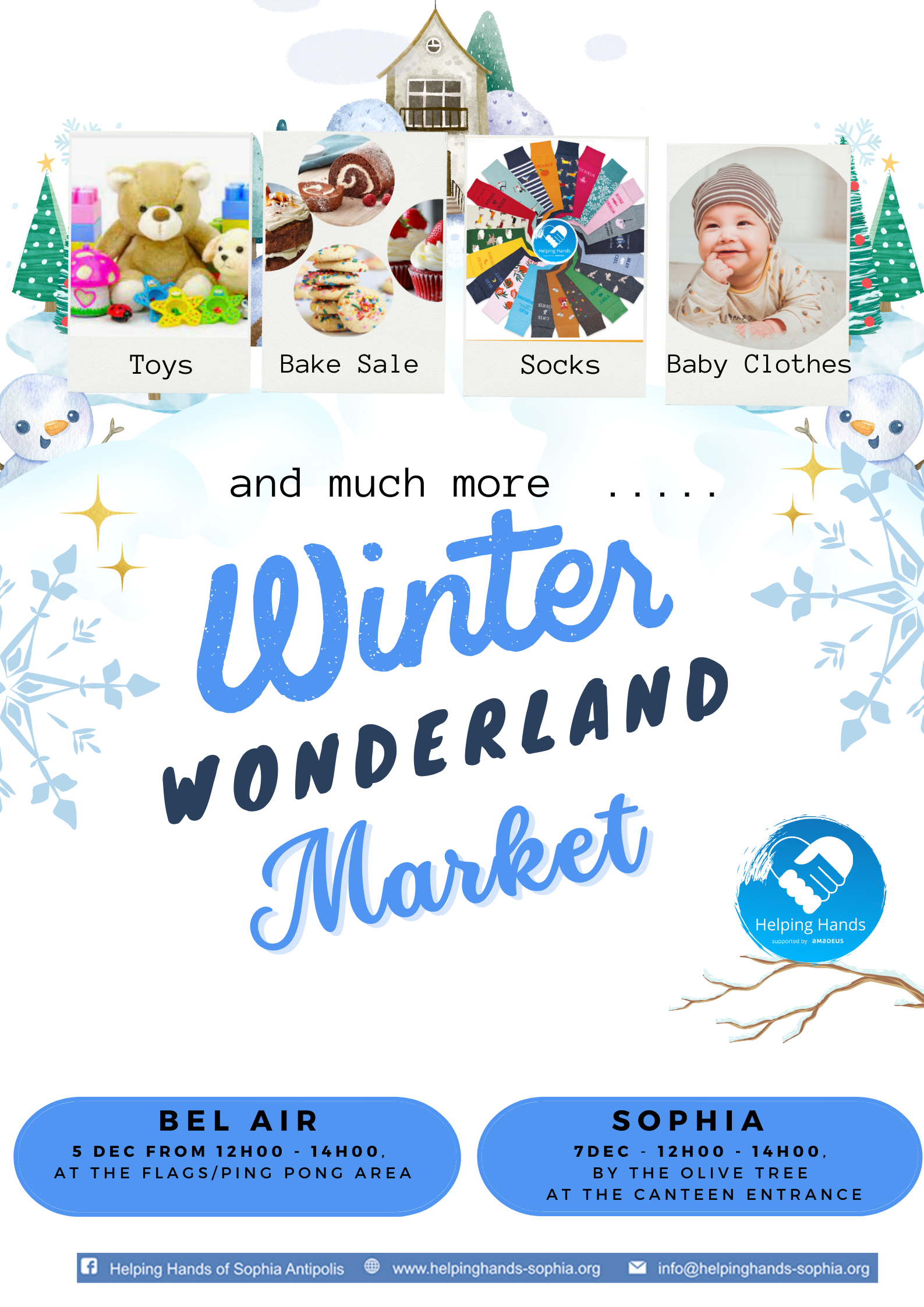 Join us to the Winter Wonderland Market🎉🎁✨❄🎄🎵:
🌟taste a real and homemade dessert, made by our talented pastry chefs
🌟shop for toys, children's books, games, puzzles and more! We give beloved toys a second life.
🌟buy baby clothes and accessories (0 – 3 years ): YES it is NEW in Sophia , after the success of the October sale in Belair, we extending it to Sophia
🌟Madagascar surprise: a variety of gift ideas vanilla, pepper, cloves & jewellery (wood, stone, zebu horn …)
🌟Pick up your online sock order
🌟 Exchange greetings and smiles with us: we are celebrating 🤗
Thank you from the bottom of our hearts for contributing to the various Helping Hands projects, it really means a lot to us.
 We look forward to seeing you there, 🗣spread the word and join us💚🙏